You are here
Directory profile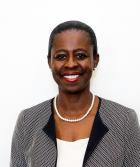 Address:
Department of International Health and Sustainable Development
Tulane University
1440 Canal Street, Suite 2226, Mail Code: 8319
New Orleans, Louisiana 70112
United States
Nationality:
United_States, Sierra Leone
Female
Membership Number :20355
Field of study: Demography
Specialization: Children and Youth, Gender Roles-Differentials, Reproductive Health (Family Planning)
Regional focus: Sub-Saharan Africa
Highest Degree Level:
Doctorate (Ph.D, MD), Demography, University of Pennsylvania, 1990
Professional summary:
Anastasia J. Gage is a Professor in the Department of International Health and Sustainable Development, Tulane University. She holds a Ph.D. in demography. Her research focuses on child marriage, gender-based violence, maternal and reproductive health, and adolescent health. She teaches Monitoring and Evaluation of HIV/AIDS Programs, Monitoring and Evaluation of Maternal and Child Health Programs in Developing Countries, and Adolescent Health Policies and Programs. Dr. Gage has extensive experience on the monitoring and evaluation (M&E) of population and health programs in Democratic Republic of Congo, Ghana, Ethiopia, Haiti, Jamaica, Niger, Uganda and Zambia and on institutional capacity building for the offer of M&E courses at selected universities in sub-Saharan Africa. Dr. Gage has served as Tulane Principal Investigator for sub-agreements on a number of USAID-funded projects including MEASURE Evaluation, APHIA II Evaluation (Kenya), the Population and Reproductive Health (PRH) Associate Award, and the Kenya Associate Award.
Publications:
Gage, A. J., Wood, F. E., & Akilimali, P. Z. (2021). Perceived norms, personal agency, and postpartum family planning intentions among first-time mothers age 15-24 years in Kinshasa: A cross-sectional analysis. PloS One, 16(7), e0254085. https://doi.org/10.1371/journal.pone.0254085
Akilimali, P. Z., Nguyen-Toan, T., & Gage, A. J. (2021). Heterogeneity of modern contraceptive use among urban slum and nonslum women in Kinshasa, DR Congo: Cross-sectional analysis. International Journal of Environmental Research and Public Health, 18(17), 9400. https://doi.org/10.3390/ijerph18179400
Yukich, J., Worges, M., Gage, A. J., Hotchkiss, D. R., Preaux, A., Murray, C., & Cappa, C. (In press). Projecting the impact of the COVID-19 pandemic on child marriage. Journal of Adolescent Health, supplement titled, "The Diversity and Complexity of Child Marriage.".
Wood, F. E., Gage, A. J., & Bidashimwa, D. (2020). Insights on exclusive breastfeeding norms in Kinshasa: findings from a qualitative study. BMC pregnancy and childbirth, 20(1), 586. https://doi.org/10.1186/s12884-020-03273-4
Gage, A. J., & Thomas, N. J. (2017). Women's work, gender roles, and intimate partner violence in Nigeria. Archives of sexual behavior, 46(7), 1923–1938. https://doi.org/10.1007/s10508-017-1023-4
Honorary positions:
2018-2023 United Nations High-level Advisory Board on Economic and Social Affairs, New York, USA
2018-2020 Invited Member, Scientific Advisory Council, Institut National d'Etudes Démographiques (French Institute for Demographic Studies), Paris, France
Research grants:
Co-Principal Investigator and Project Director, MOMENTUM: New Gender-Transformative Integrated Model for First-time Parents in the Democratic Republic of Congo. Grant Agreement Investment ID: OPP1159547 with the Bill & Melinda Gates Foundation from March 20, 2017 through December 31, 2021: $5,581,555.60 .
Other association membership in population or related fields:
- Population Association of America (PAA)
- Union for African Population Studies (UAPS)