You are here
Directory profile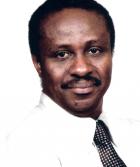 Address:
C63 Hann Bel Air 268
Bp 11500 CD
Dakar,
Senegal
Nationality:
Senegal
Male
Membership Number :20677
Cheikh Mbacke
None, Consultant
cmbacke@gmail.com
Field of study: Demography, Population and Development, Statistics
Specialization: Age and Sex Structure, Fertility, Mortality, Health, and Longevity, Population and Development, Reproductive Health (Family Planning)
Regional focus: Sub-Saharan Africa
Highest Degree Level:
Doctorate (Ph.D, MD), Demography, University of Pennsylvania, 1986
Working languages:
- English
- French
- Wolof
Professional summary:
Dr. Cheikh Mbacké, a statistician and population scientist by training, is an independent consultant. In this capacity, he works to improve the training of African population scientists and to increase the availability and use of population and health related data by scholars in Africa.
Dr. Mbacké worked for the Rockefeller Foundation in various capacities for fourteen years, including as program officer for Population Sciences, director of the Africa Regional Program in Nairobi, vice president for Administration and Regional Programs in New York, and senior advisor in Dakar, Senegal.
He is a trustee of the boards of many scientific and charitable organizations where he brings his broad experience in international development, institutional capacity building and management.
IUSSP Member since 1989, served on the 2010-2013 Council, liaison to Panel on Strengthening Demographic Training in Francophone Africa. Member of Population Growth & Human Welfare Panel (2006-09), Fertility and Family Planning Committee (1996-99) and Population and Health Committee (1990-94).
Publications:
LeGrand, Thomas and Cheikh Mbacké (1993). Teenage pregnancy and child health in the urban Sahel,
Studies in Family Planning 24(3):137-49
Mbacké, Cheikh (1994). Family planning programs and fertility transition in Sub-Saharan Africa,
Population and Development Review 20(1):188-93.
Mbacké, Cheikh, Philip Adongo, Patricia Akweongo and Fred N. Binka (1998).
Prevalence and correlates of female genital mutilation in the Kassena-Nankana District of Northern Ghana.
African Journal of Reproductive Health 2(2):13-24.
Mbacké, C. and James F. Phillips (2008). Longitudinal Community Studies in Africa:
Challenges & Contributions to Health Research. Asia-Pacific Population Journal, 23(3):23-38.
Mbacké, Cheikh (2013). African leadership for sustainable health policy and systems research.
BMC Health Services Research 13(Suppl 2):S15.
Mbacké, Cheikh (2017). The Persistence of HighFertility in sub-SaharanAfrica: A Comment.
Population and Development Review 43 (Suppl S1):330-337
Honorary positions:
Board of Directors of the African Population & Health Research Centre, Nairobi
Board of the Centre for African Family Studies, Nairobi
Board of Directors of The Population Council, New York
Board of Directors of Tostan, Dakar
Board of the African Science Academy Development Initiative, a program of the US Academy of Sciences, Washington DC
Advisory Council for the African Health Initiative, a program of the Doris Duke Charitable Foundation, New York

Other association memberships
Union of African Population Studies
Population Association of America

Selected professional services
Performance Monitoring & Accountability Working Group for Family Planning 2020
African Advisory Committee on Health Research and Development (AACHRD) of the World Health Organization
Scientific Advisory Committee of the INDEPTH Network