You are here
Directory profile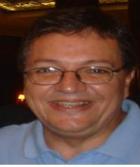 Nationality:
Brazil
Male
Membership Number :20881
Eduardo L. G. Rios-Neto
Professor, CEDEPLAR - Universidade Federal de Minas Gerais
eduardo@cedeplar.ufmg.br
Field of study: Demography, Economics, Population and Development
Specialization: Economic Demography, Fertility, Population and Development
Regional focus: Latin America and the Caribbean
Highest Degree Level:
Doctorate (Ph.D, MD), Demography, University of California, Berkeley, 1987
Working languages:
- Portuguese (Brazil)
- English
- Spanish
Professional summary:
I started my studies in Demography at Cedeplar, where I obtained my Master´s Degree in 1982, and continued my studies at Berkeley, where I received my PhD in Demography in 1987. I have been a faculty at Cedeplar since then. As a member of the graduate program in Demography, I have advised 22 master´s thesis and 16 doctoral dissertations. I coordinated international cooperation projects (North-to-South and South-to-South). I was president of the Brazilian Population Association (ABEP) for two terms and participated in the creation of the Latin American Population Association (ALAP). I was actively involved in the organization of the IUSSP Meeting in Salvador (2001) and frequently attend PAA and EPC Meetings. I coordinated several institutional grants related with applied demography and impact evaluation of social programs, including data collection activities. I was President of the Brazilian Commission on Population and Development, having attended several CPD Meetings - United Nations.
Publications:
Age, education, and earnings in the course of Brazilian development: Does composition matter? With Ernesto Friedrich de Lima Amaral; Joseph Potter, Daniel Hamermesh. Demographic Research
, v. 28, p. 581-612, 2013.
Changes in Test Scores Distribution for Students of the Fourth Grade in Brazil: A Relative Distribution Analysis for the Years 1997 to 2005. With Clarissa Guimarães and Cristine Campos Xavier, Economics of Education Review, Online publication complete: 29-JAN-2013. DOI information: 10.1016/j.econedurev.2012.12.006. Accepted for publication, December, 2012.
Idiosyncrasies of intergenerational transfers in Brazil. With Cassio M. Turra and Bernardo Lanza Queiroz, In: Ronald Lee, Andrew Mason. (Org.). Population Aging and the Generational Economy: A Global Perspective. Northhampton: Edward Elgar, 2011, v. , p. 394-407.
The demography of education in Brazil: inequality of educational opportunities based on Grade Progression Probability (1986-2008). With Raquel R. M. Guimarães. Vienna Yearbook of Population Research, v. 8, p. 283-312, 2010.
"Demographic Consequences of Structural Adjustment: the Case of Brazil," with José Alberto Magno de Carvalho, in George Tapinos, Andrew Mason, and Jorge Bravo, editors, Demographic Responses to Economic Adjustment in Latin America, Oxford University Press, pp. 201-228, 1997.
Honorary positions:
1999-2002: President of the Brazilian Population Association – ABEP

2004-2010: President of the National Commission on Population and Development at the Brazilian Government - CNPD

Brazilian Federal Government Medal of Scientific Merit, Commended in 2010.
Research grants:
"Educational Attainment, Achievement, Enrollments and Demographic Dynamics" – Educational Ministry of Brazil and National Institute of Studies and Research on Education, MEC/INEP- 2000-2004.

"The Demography of Education: Flows, Proficiency, Selectivity, Inequality, and Public Policy". Funding Agency: CAPES-INEP, Brazilian Ministry of Education., 2009-2011.

"Flow, Enrollments, and the Evaluation of School Projects in Minas Gerais". Funding Agency: FAPEMIG, State of Minas Gerais. 2009.

"Perspectives for Social Investment in Brazil". National Bank for Economic and Social Development (BNDES), 2009-2010.