You are here
Directory profile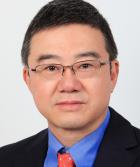 Address:
Department of Sociology
University of California
Irvine, California 92697
United States
Nationality:
United_States
Male
Membership Number :21098
Field of study:
Specialization: Ageing, Fertility, Historical Demography, Income, Poverty and Welfare, Marriage, Divorce and Consensual Unions, Policy and Ethics, Social Demography
Regional focus: East Asia
Highest Degree Level:
Doctorate (Ph.D, MD), Sociology, University of Michigan, 1987
Professional summary:
I am a professor of sociology at the University of California, Irvine, and at Fudan University in Shanghai, China. My primary research areas include contemporary and historical demographic changes in China and in Eurasia, and social inequality in contemporary China. I served on the IUSSP sub-committee on Historical Demography (1992-1995) and on Below Replacement Fertility (2009-2013), and was a member of the Global Agenda Council on Population Growth of the World Economic Forum, and UNPD Expert Groups. Between 2007 and 2010, I was chair of the Department of Sociology at the University of California, Irvine, and between 2010 and 2013, I was a senior fellow at the Brookings Institution and the director of the Brookings-Tsinghua Center for Public Policy in Beijing.
Publications:
"Is rapid fertility decline possible? Lessons from Asia and emerging countries." In John May and Hans Groth (ed.). Achieving Demographic Dividend in Africa. Springer. Forthcoming.
"China's long road toward recognition of below-replacement fertility." In Ronald Rindfuss and Minja K. Choe (eds.), Low and Lower Fertility: Variations across Developed Countries. Springer International Publishing. 15-31. 2015.
"Population, policy, and politics: How will history judge China's one-child policy?" (Wang Feng, Yong CAI, and Baochang GU). Population and Development Review 38 (supplement): 115-129. 2012.
Prudence and Pressure: Reproduction and Human Agency in Europe and Asia, 1700-1900 (Noriko O. Tsuya, Wang Feng, George Alter, James Z. Lee et al.). Cambridge, MA: MIT Press. 2010.
One Quarter of Humanity, Malthusian Mythology and Chinese Realities 1700-2000. (James Lee and Wang Feng). Cambridge: Harvard University Press. 1999.
Honorary positions:
Member, Sociological Research Association (elected), 2012
Best Book Award, Japanese Population Association, 2012
National Expert, the People's Republic of China (selected through the Thousand-Person National Talent Recruitment Program), 2010
Book Award, Asia and Asian American Section, American Sociological Association, 2009
Allan Sharlin Memorial Award for Best Book in Social Science History. Social Science History Association. 2000
Otis Dudley Duncan Award for Distinguished Scholarship in Social Demography. Sociology of Population Section, American Sociological Association, 2000
Fellowship, American Council of Learned Societies, 1999
Distinguished Assistant Professor for Research, University of California, Irvine, 1999
Distinguished Service Award, the East-West Center, 1990

Research grants:
National Science Foundation of China. 2014-2017. "International Immigration and the Transformation of Chinese Society."
National Science Foundation of China. 2012-2016. "The Influence of Demographic Change on Public Spending on Education, Health Care, and Pension in China."
John D. and Catherine T. MacArthur Foundation. 2008-11. "Below Replacement Fertility in China and Its Economic and Social Implications."
John D. and Catherine T. MacArthur Foundation. 2005-08. "China's fertility policy in the wake of its demographic transition."
American Sociological Association. Fund for Advancement of the Discipline. 2004-05. "Creating Wealth and Poverty in Contemporary China."
Ford Foundation. 2005-2008. ""Translating fertility policy options to public policy actions in China."