You are here
Directory profile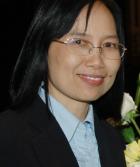 Address:
Inst. for Population & Social Research
Mahidol University
999 Phutthamonthon 4 Road
Salaya, , 73170
Thailand
Nationality:
Thailand
Female
Membership Number :22212
Sureeporn Punpuing
Associate Professor , Mahidol University
prsureeporn@gmail.com
Field of study: Demography, Environment, Population and Development
Specialization: Data Collection and Processing, Families and Households, Internal Migration, International Migration, Population and Environment, Social Demography
Regional focus: Southeast Asia
Highest Degree Level:
Doctorate (Ph.D, MD), Demography, Australian National University, 1996
Professional summary:

Sureeporn Punpuing is an Associate Professor of the Institute for Population and Social Research (IPSR), Mahidol University. Her research focuses primarily on cross-border migration, impacts of migration on the family and elderly left behind, population-environment interactions and health. She used to work as a population affairs officer at United Nations in New York, a consultant for ESCAP, IOM, ILO and WHO in Bangkok, and UNFPA in Mongolia.
Dr Punpuing holds a Bachelor degree in Statistics from Silpakorn University, Thailand; a certificate in Population Sciences from International Institute for Population Studies, India; Master's degree in Demography, and a Ph.D in Resource and Environmental Sciences from the Australian National University. She is now served as President of Thai Population Association (TPA), elected council member of IUSSP (Asia representative), council member of the Asia Population Association (APA) and also a site leader of the Kanchanaburi HDSS, which is a member of INDEPTH network.
Publications:
Ford, K. Punpuing, S., and Abas M. 2016. Memory and the Reporting of Remittance in a Sample of Elderly Persons in Thailand . Population Ageing. DOI 10.1007/s12062-016-9144-4.
Techasrivichien T, Darawuttimaprakorn N., Punpuing S., Musumari PM, Lukhele BW, El-Saaidi C, Suguimoto SP, Feldman MD, Ono-Kihara M, Kihara M. 2014. Changes in Sexual Behavior and Attitudes Across Generations and Gender Among a Population-Based Probability Sample From an Urbanizing Province in Thailand.Arch Sex Behav. Springer, DOI 10.1007/s10508-014-0429-5.
Jirapramukpitak, T., Abas, M.A., Tangchonlatip, K., and Punpuing, S. 2014. The Effect of Asset-Based Wealth Inequality on Problem Drinking Among Rural Thai Elders: a Prospective Population-Based Cohort Study. Social Science & Medicine , 100: 107-114.
Korinek, K. and Punpuing, S. 2012."Household and Community Contexts and Youth School Drop-out: An Analysis of Kanchanaburi, Thailand," Comparative Education Review, 56(3):474-510.


Punpuing S., Kitisriworaphan T. and Musikaphan W. 2011. Migration and Environment. In Thailand Migration Report 2011: Migration for development in Thailand: Overview and tools for policymakers, edited by Jerrold W. and Aphichat Chamratrithirong. International Organization for Migration (IOM): pp. 75 – 84.


Honorary positions:
a committee of the IUSSP panel on family demography in developing countries
Other association membership in population or related fields:
- Asian Population Association (APA)
- Population Association of America (PAA)