You are here
Webinar launching The Future of Population Growth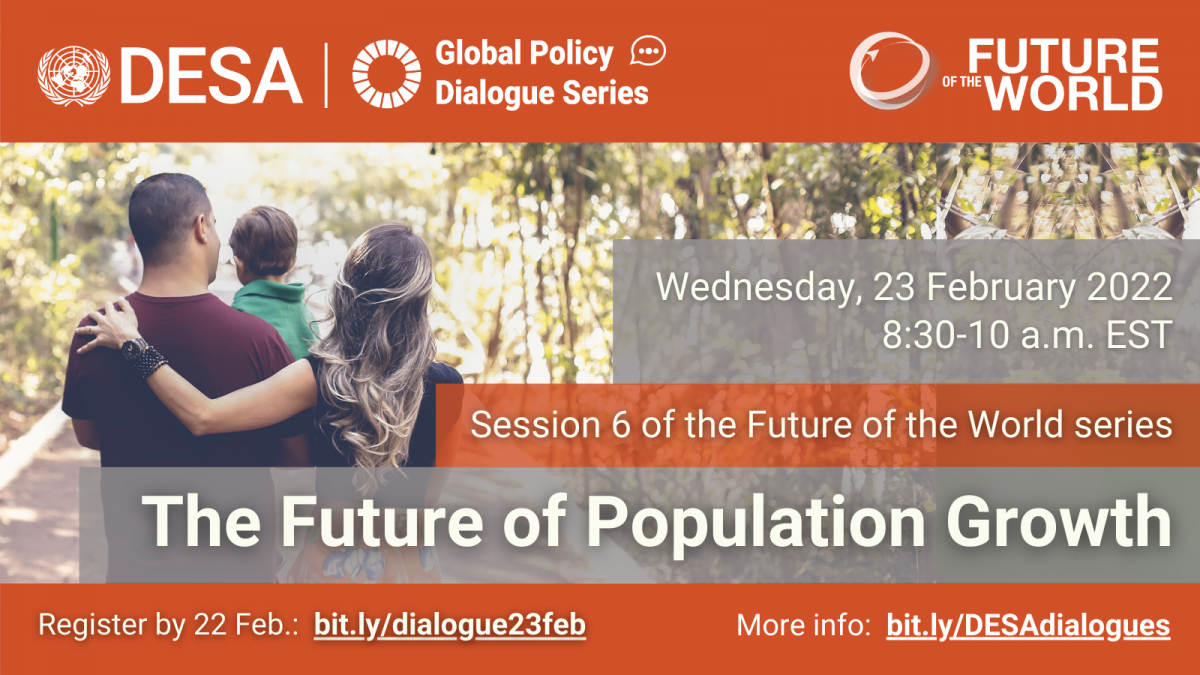 The Future of Population Growth
Session 6 of The Future of the World global policy dialogues
Wednesday, 23 February 2022, 13:30-15:00 UTC (8:30-10:00 a.m. EST)
How long will the current era of population growth continue?
What are the implications of a youthful global population for social and economic development?
How can the global population grow while ensuring the sustainability of life on our planet for future generations?
As the world works toward achieving the Sustainable Development Goals (SDGs) amid the ongoing COVID-19 pandemic, the United Nations Department of Economic and Social Affairs (UN DESA) will host a discussion with experts on global population growth and its social, economic and environmental impacts. Speakers will examine the latest findings from UN DESA's new report, Global Population Growth and Sustainable Development, which will be launched at the event.
Register here by 22 February 2022: bit.ly/dialogue23feb
More information: bit.ly/DESAdialogues
The event is free and open to all, and will be streamed live on UN DESA's Facebook page. 
It will be held in English with captions available in Arabic, Chinese, English, French, Russian and Spanish, and translation into American Sign Language. 
The event is made possible by the United Nations Peace and Development Trust Fund. All are welcome!